Zurich Europaallee, directly at the main station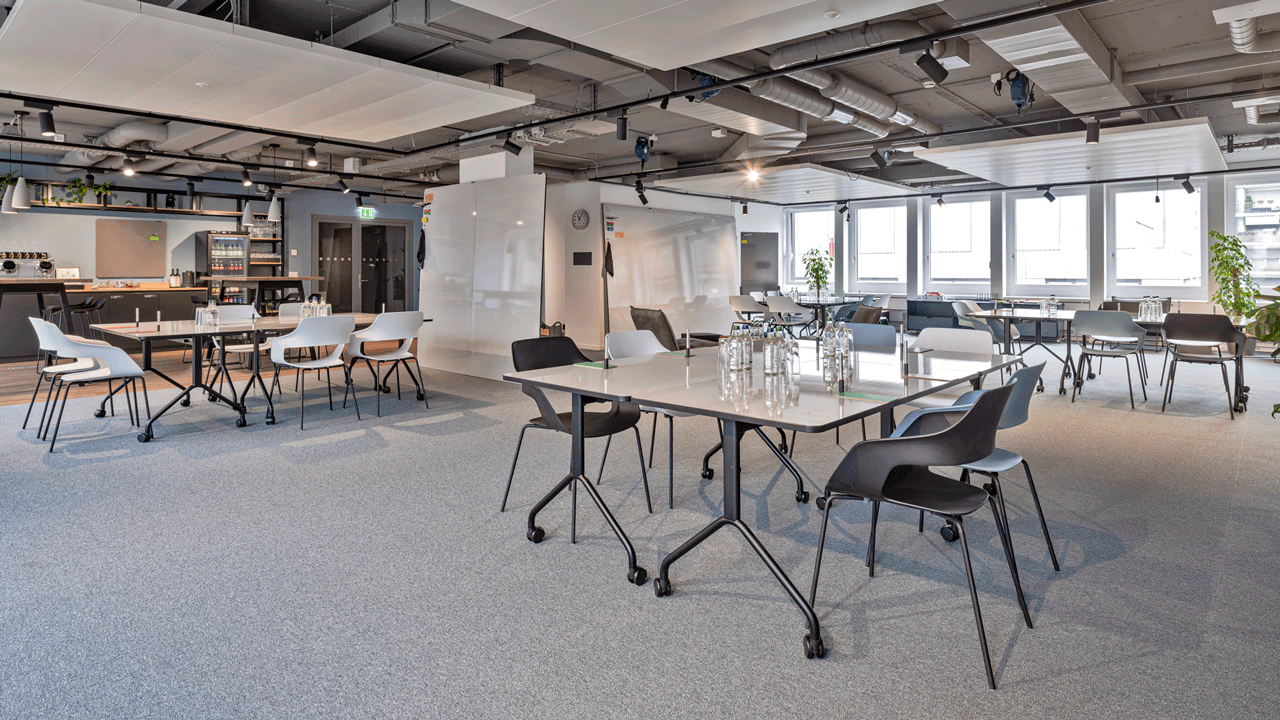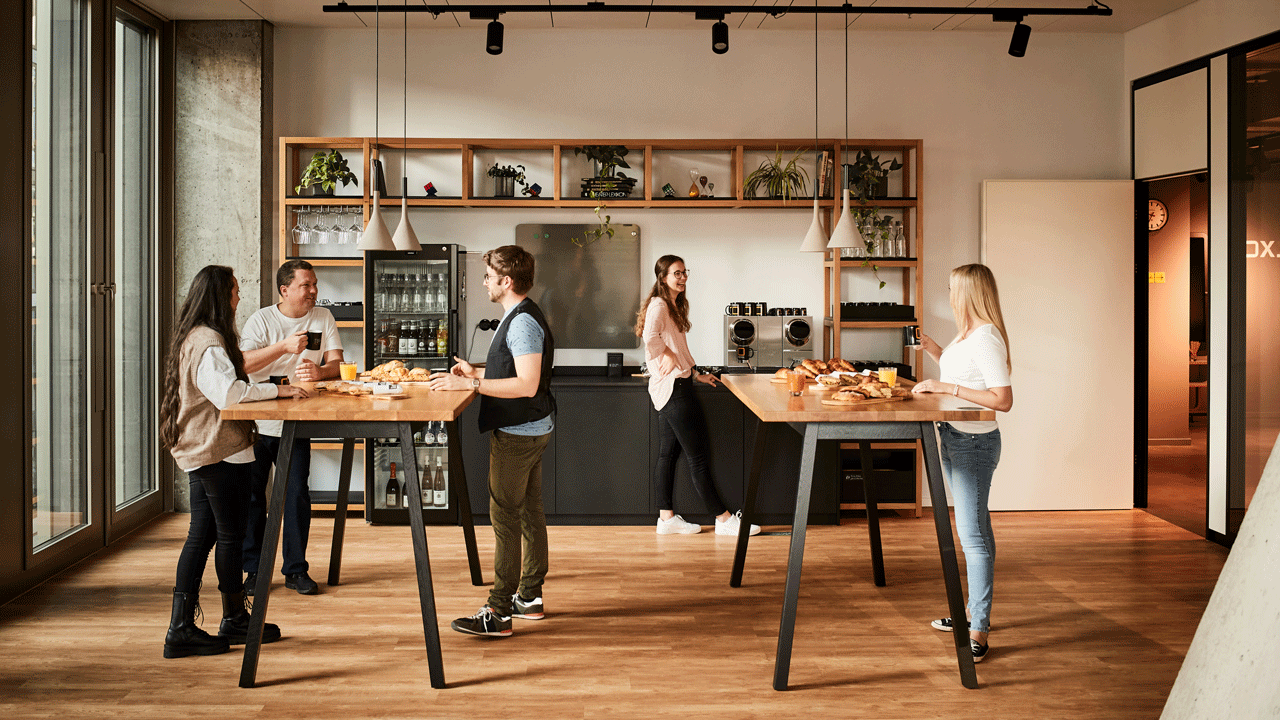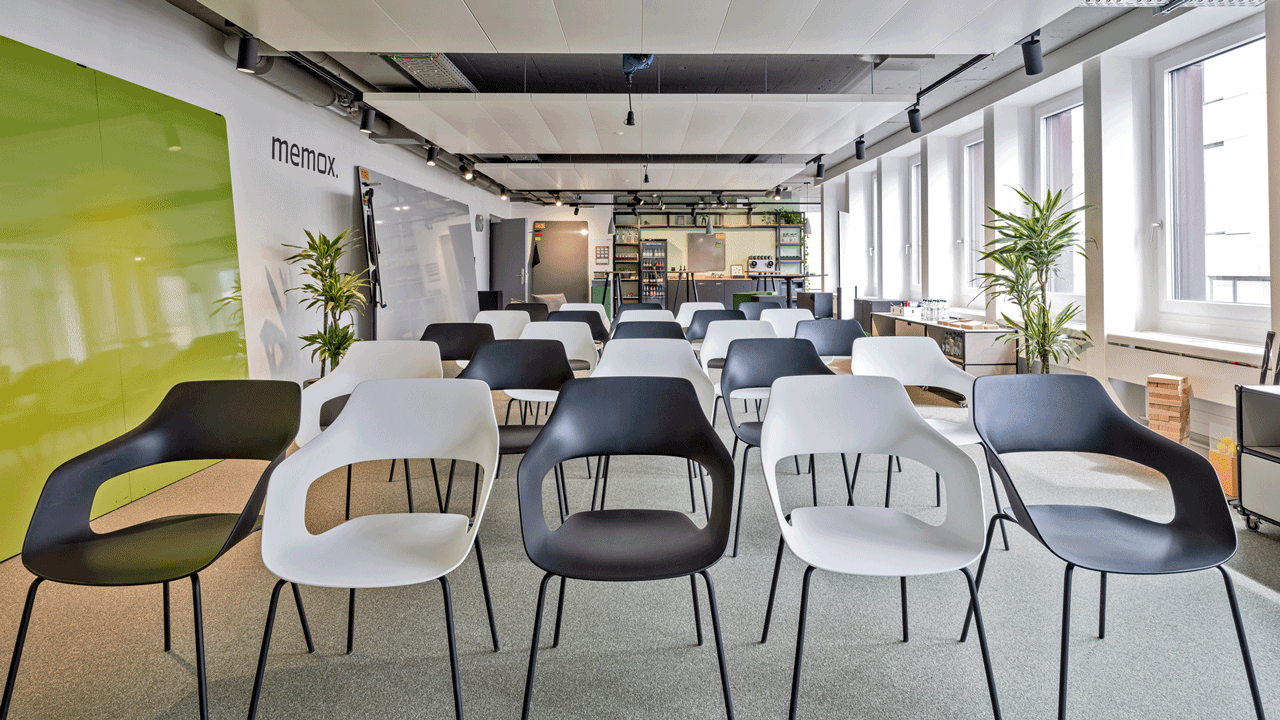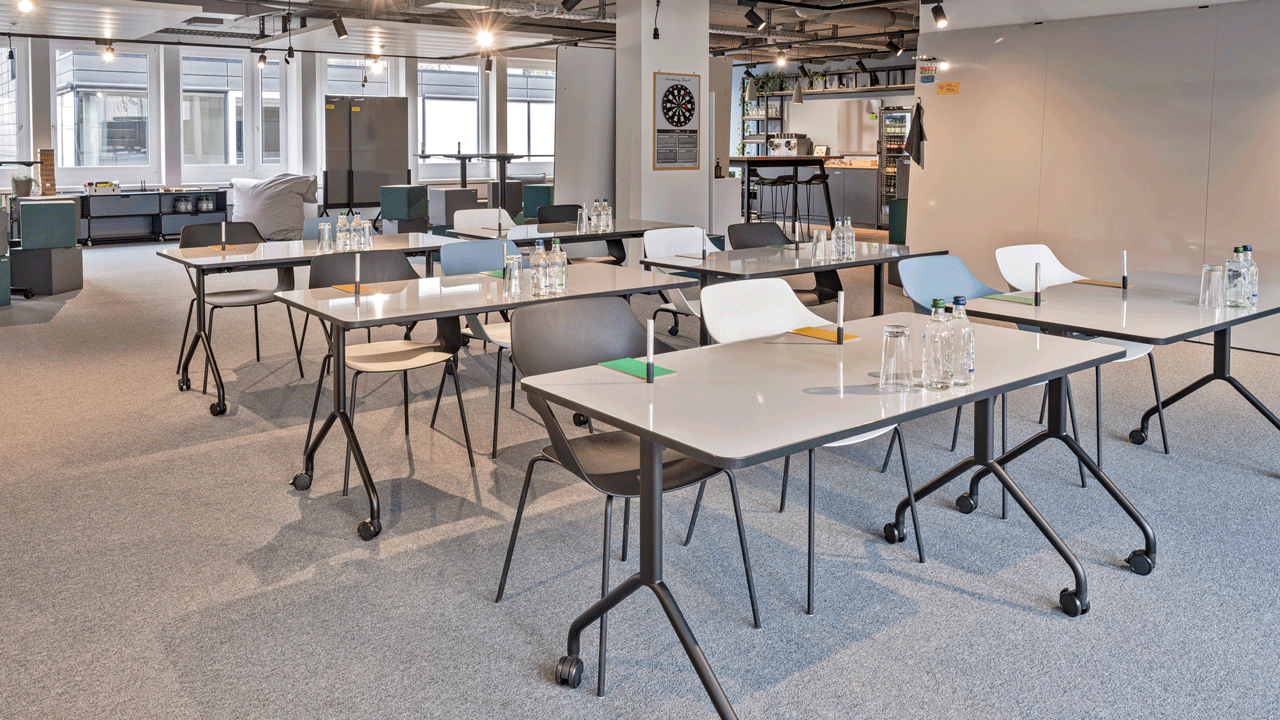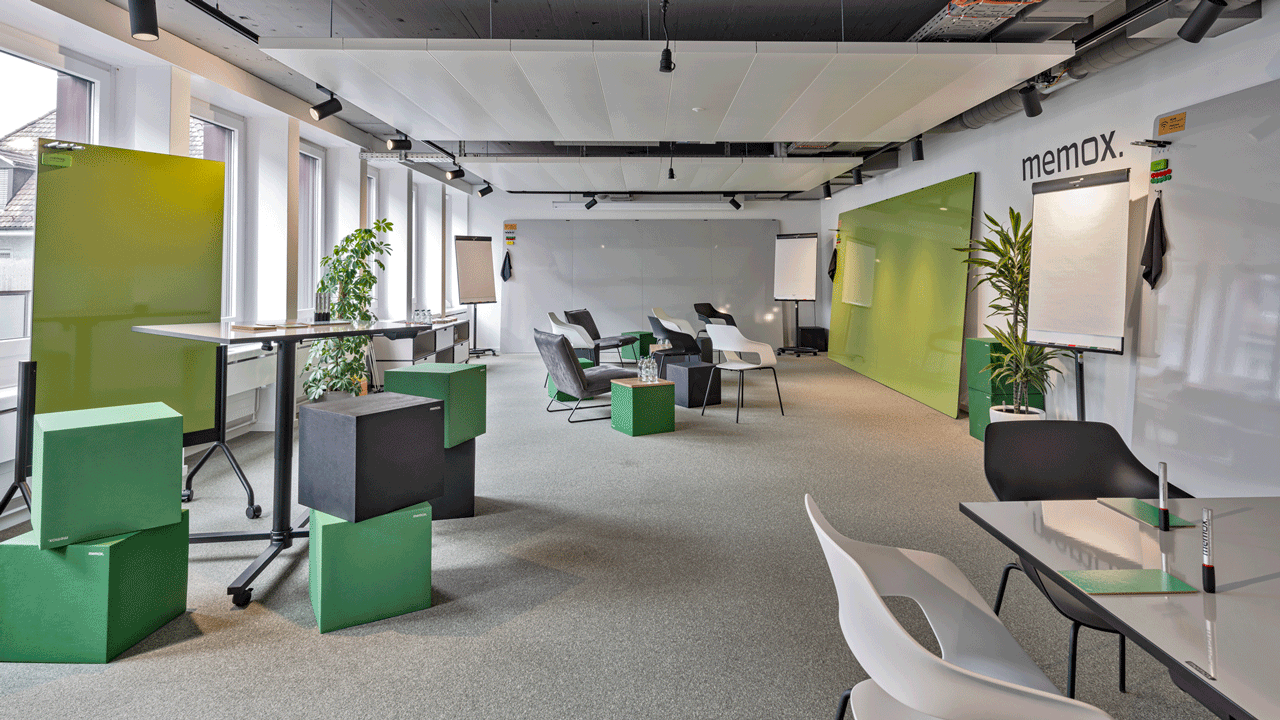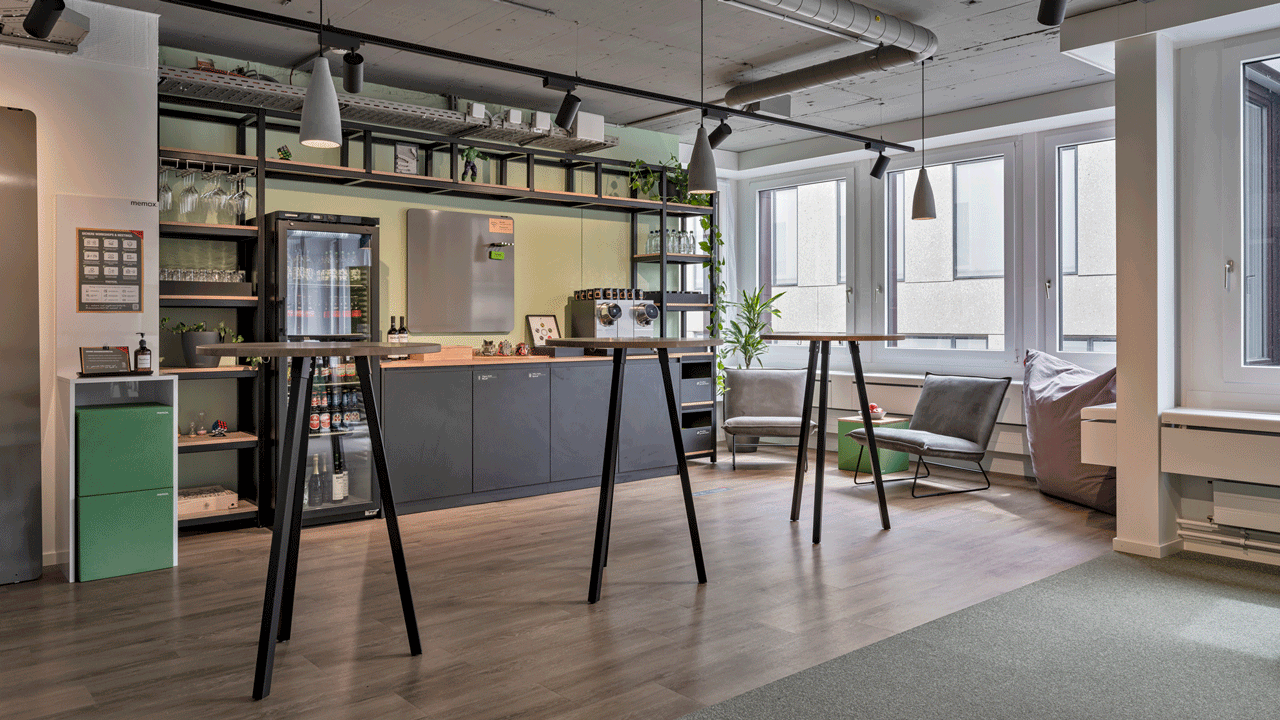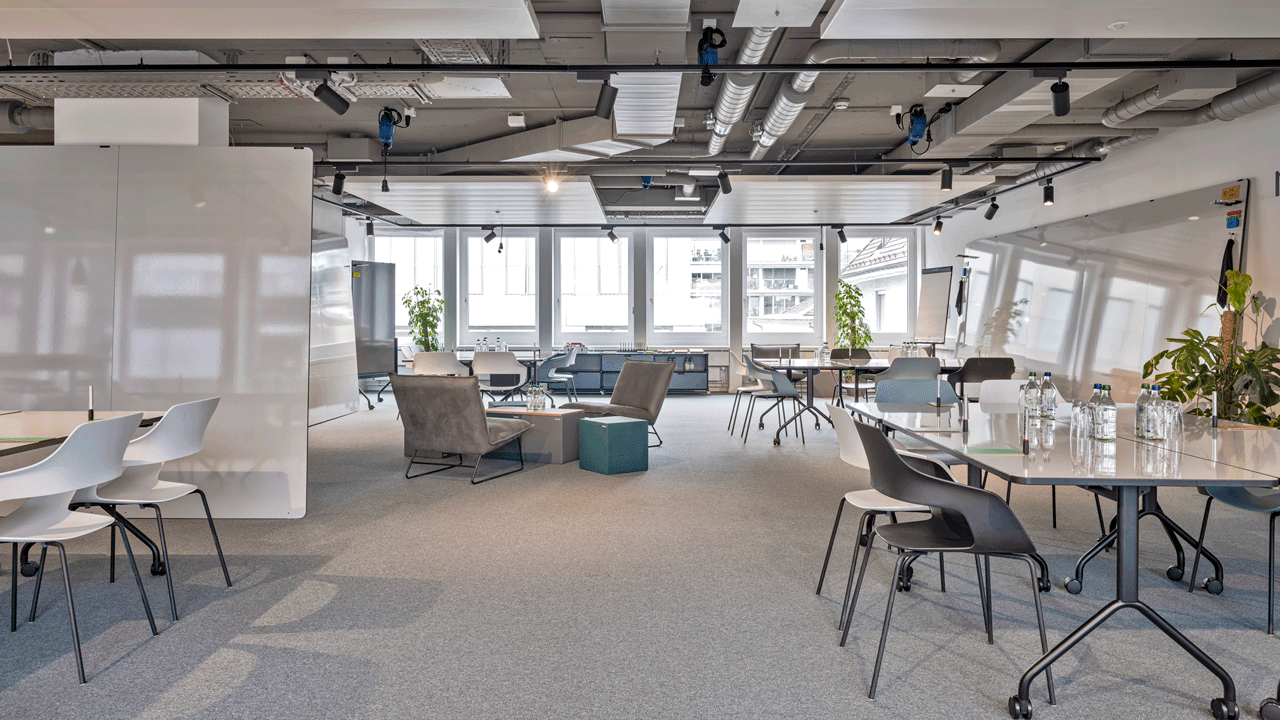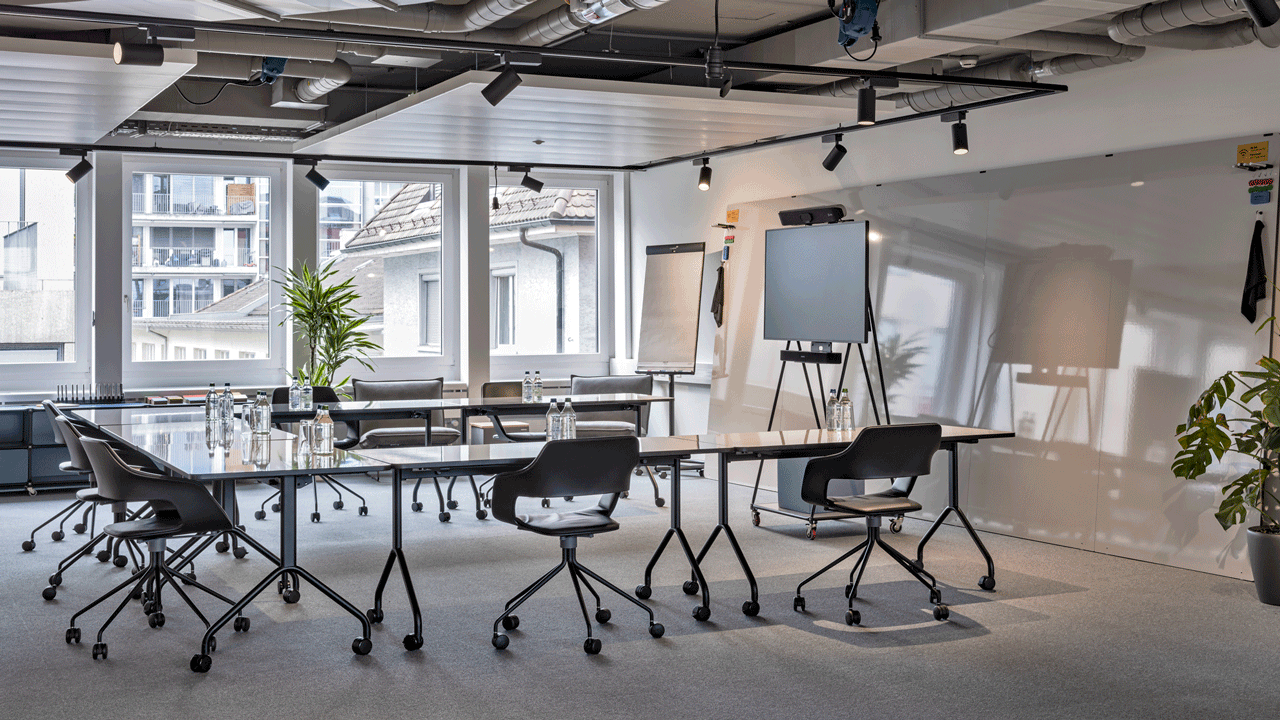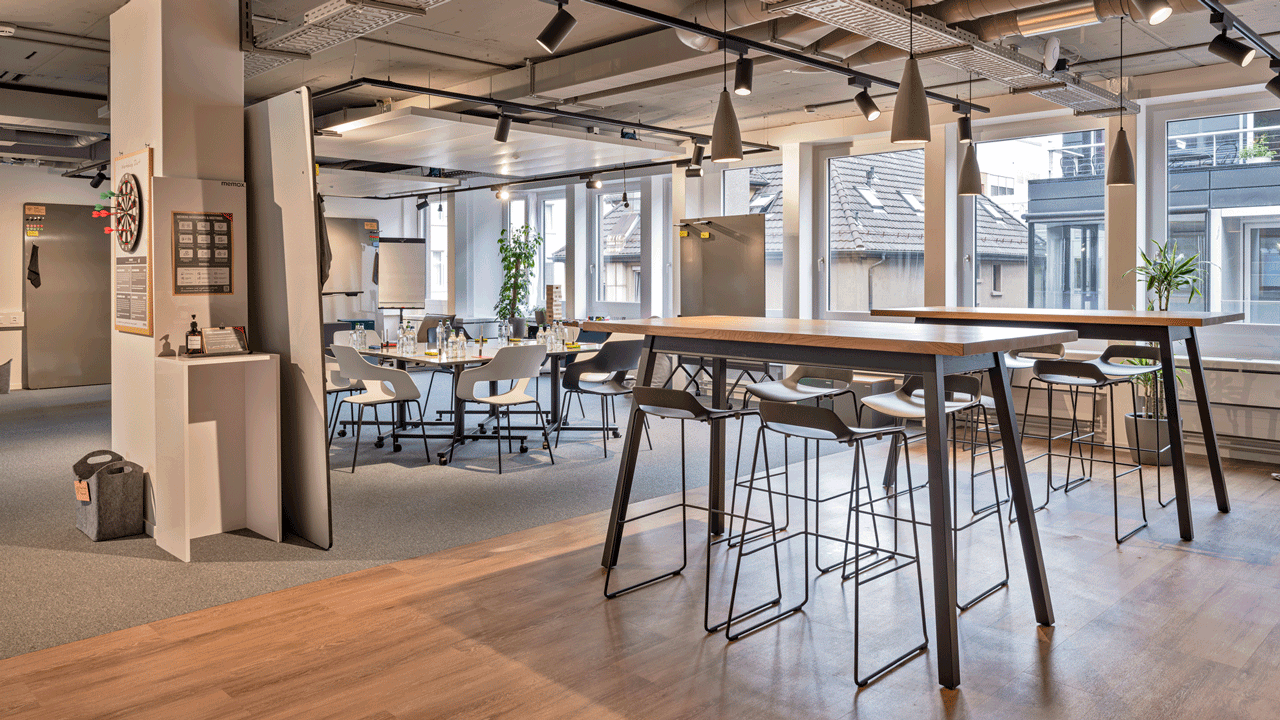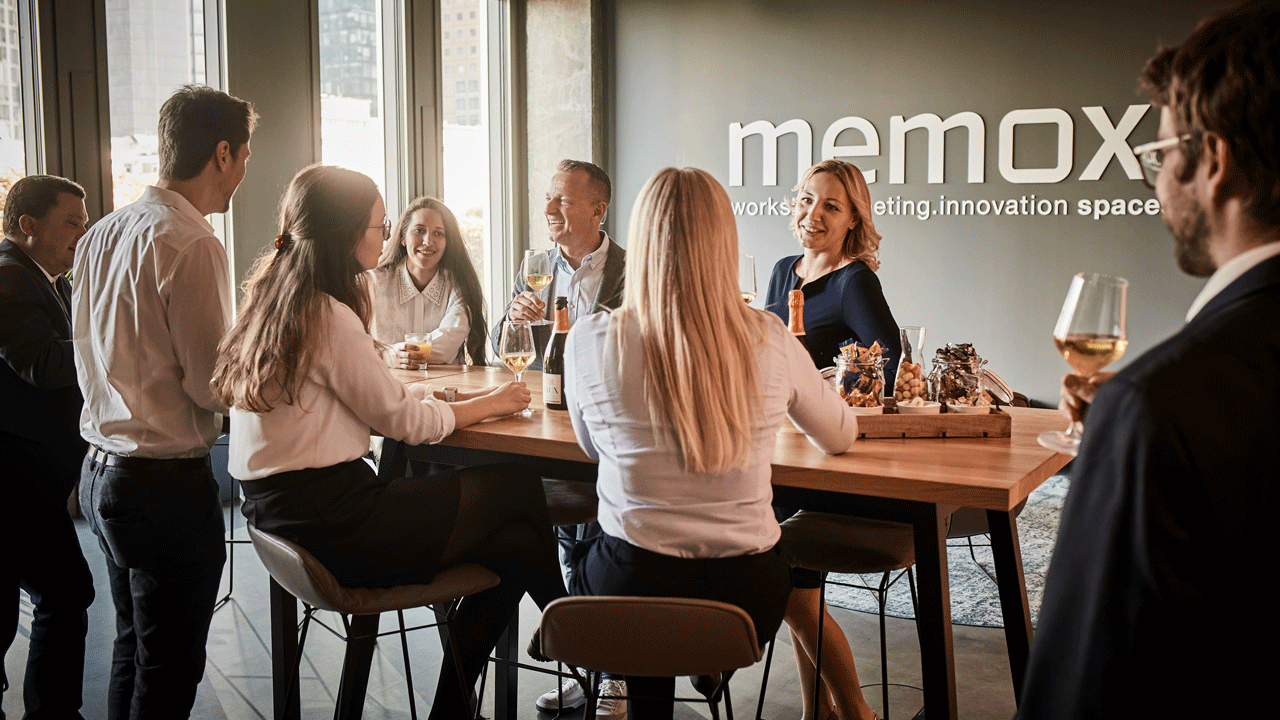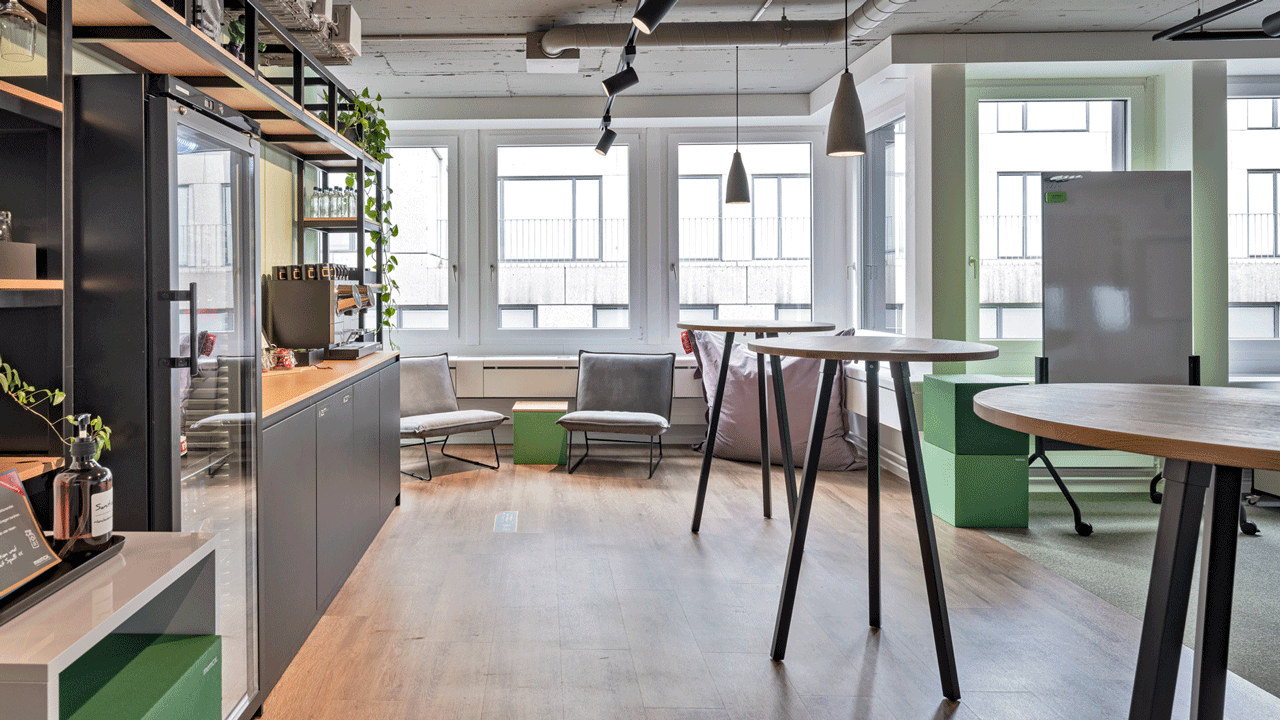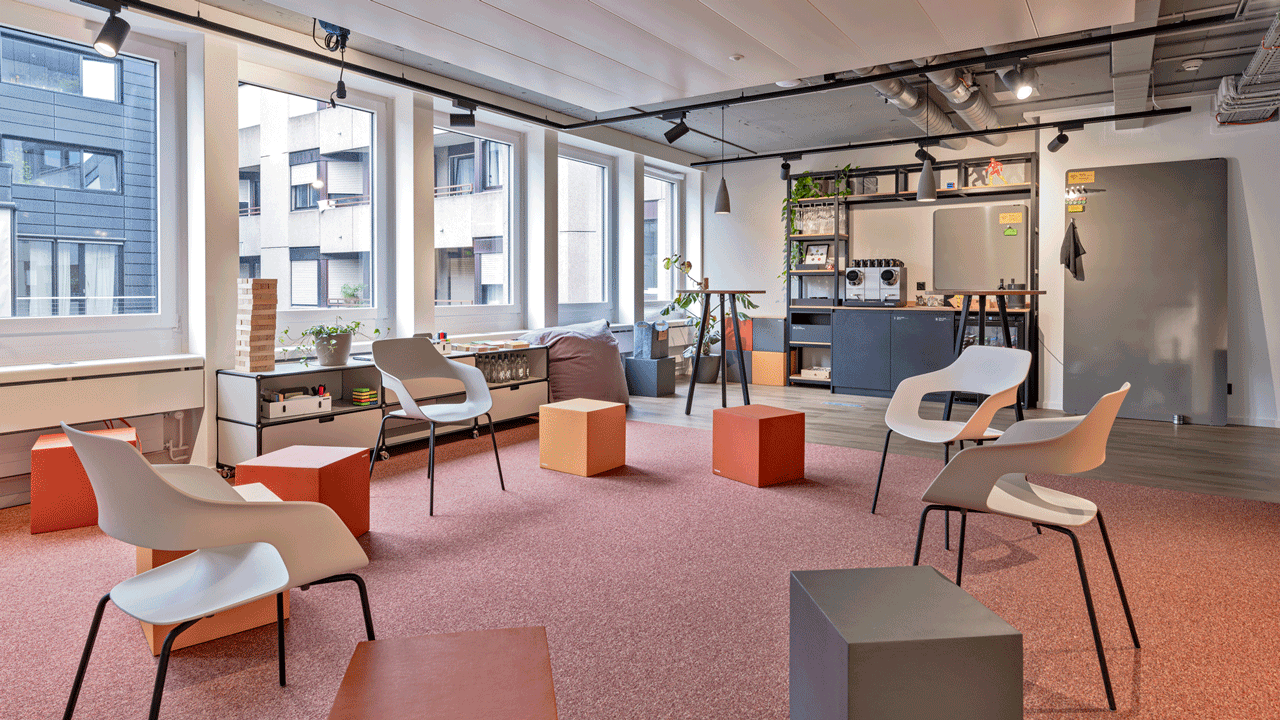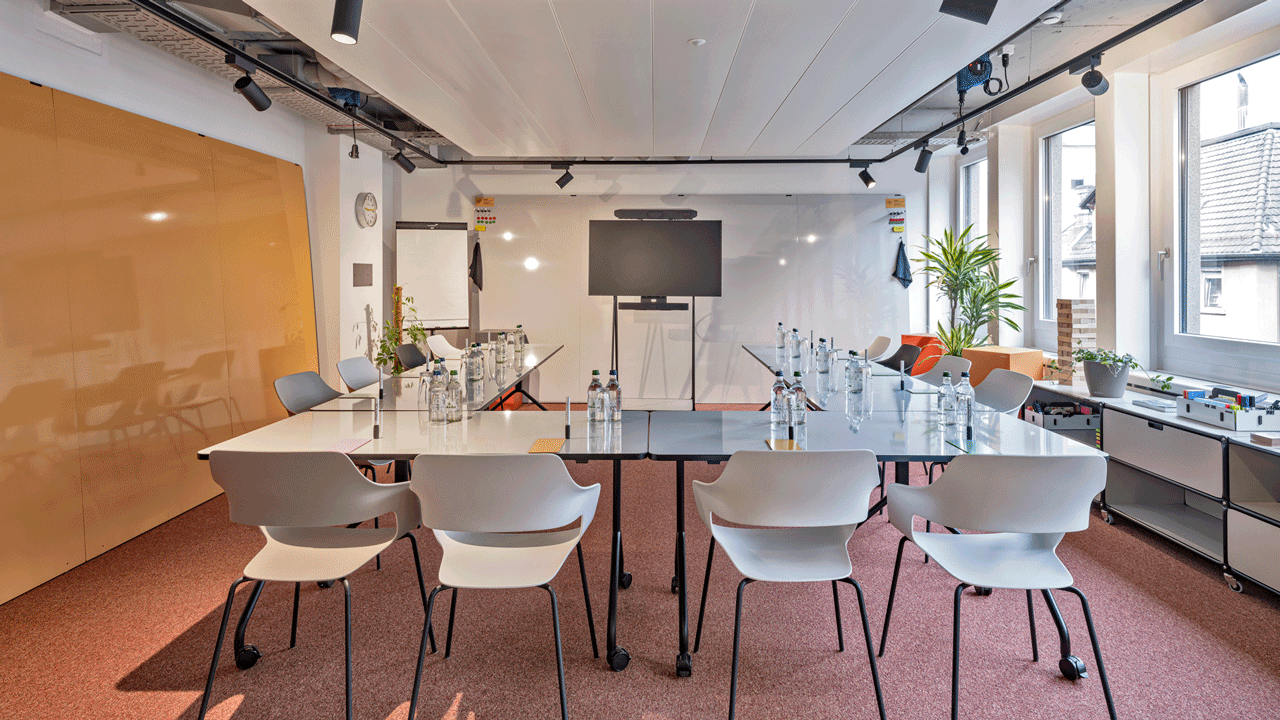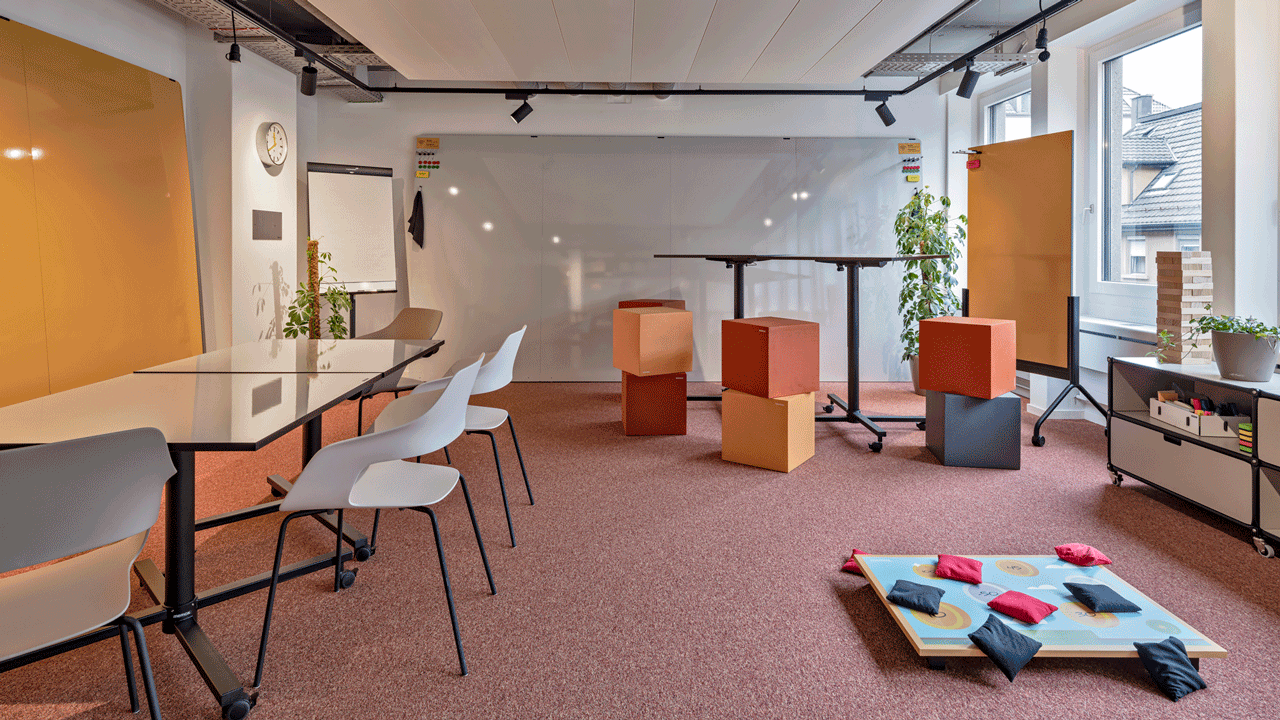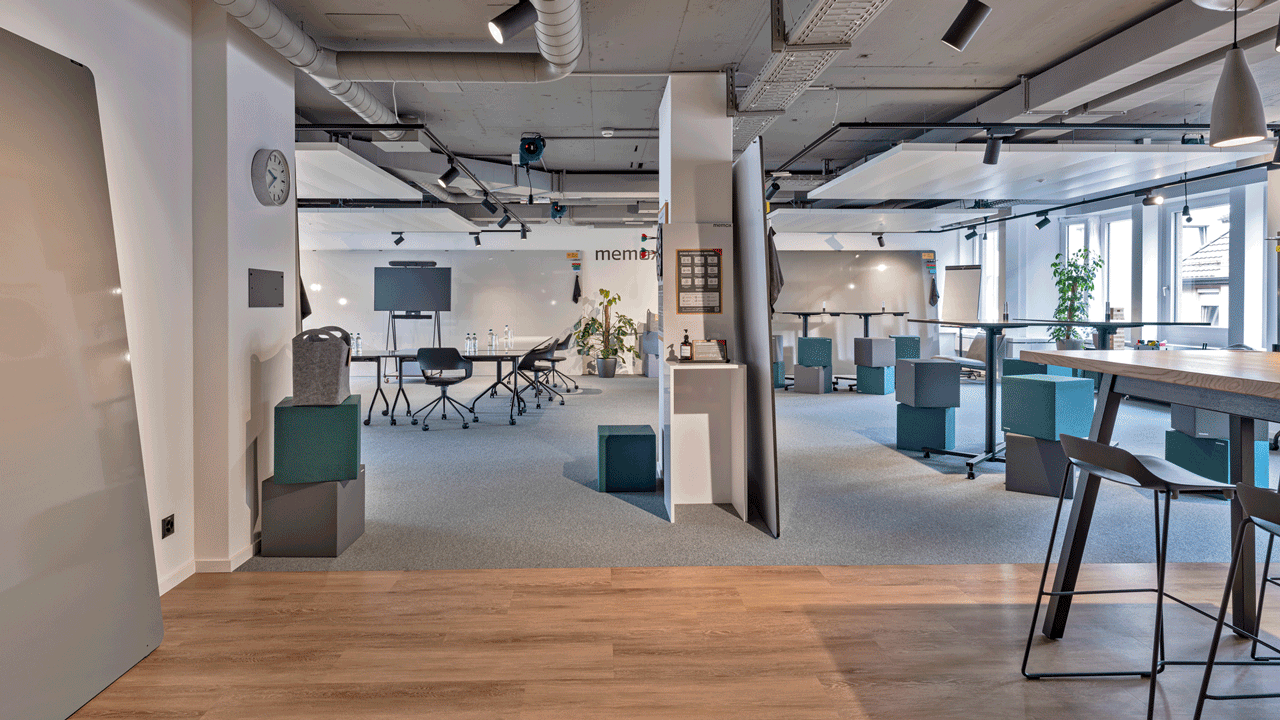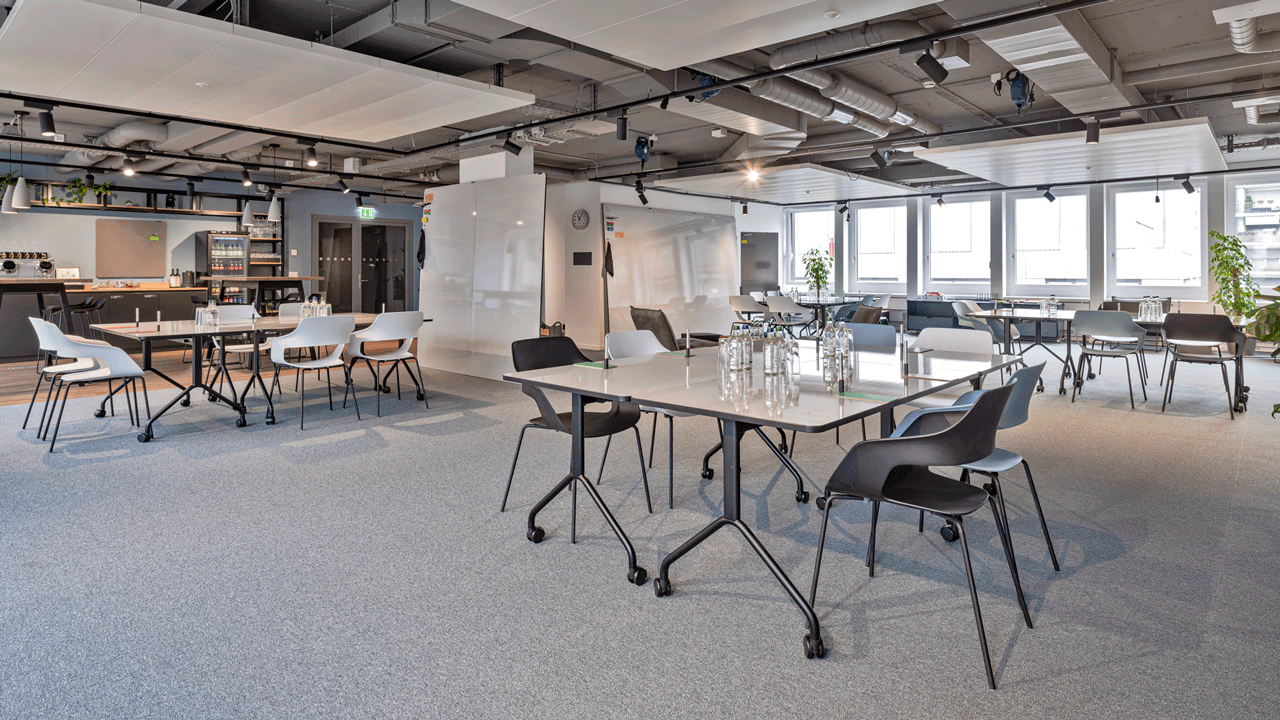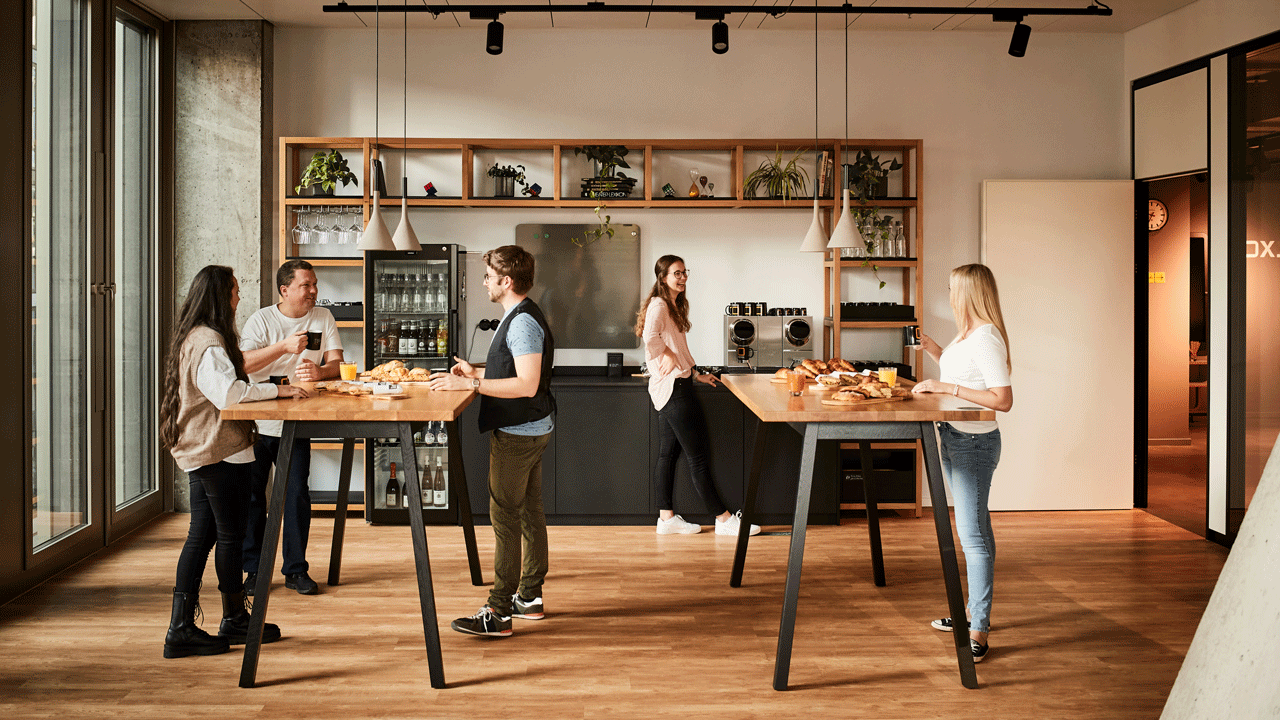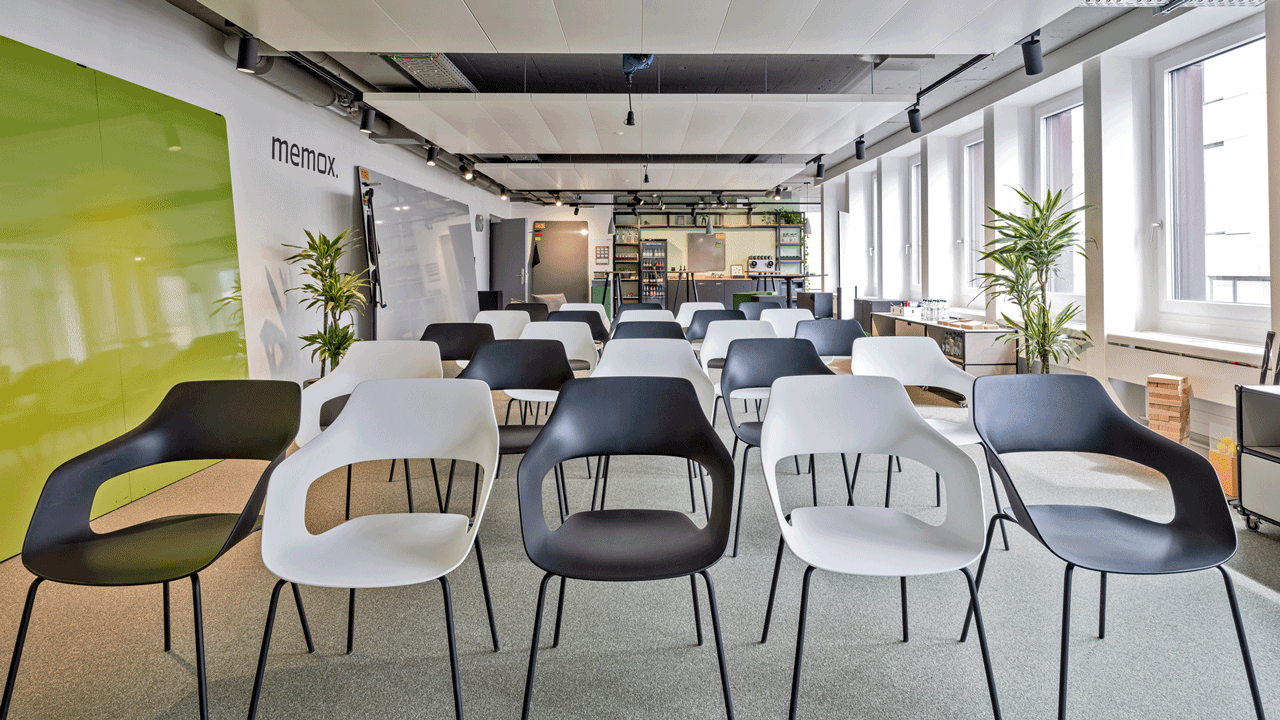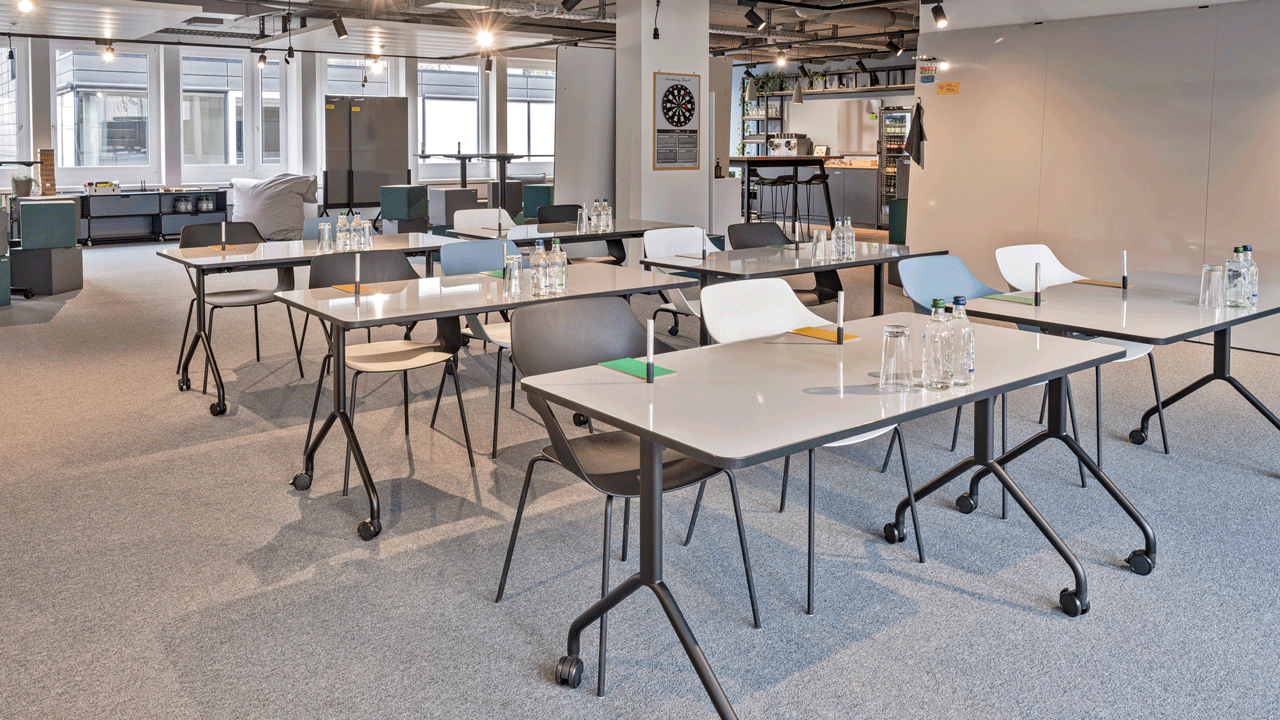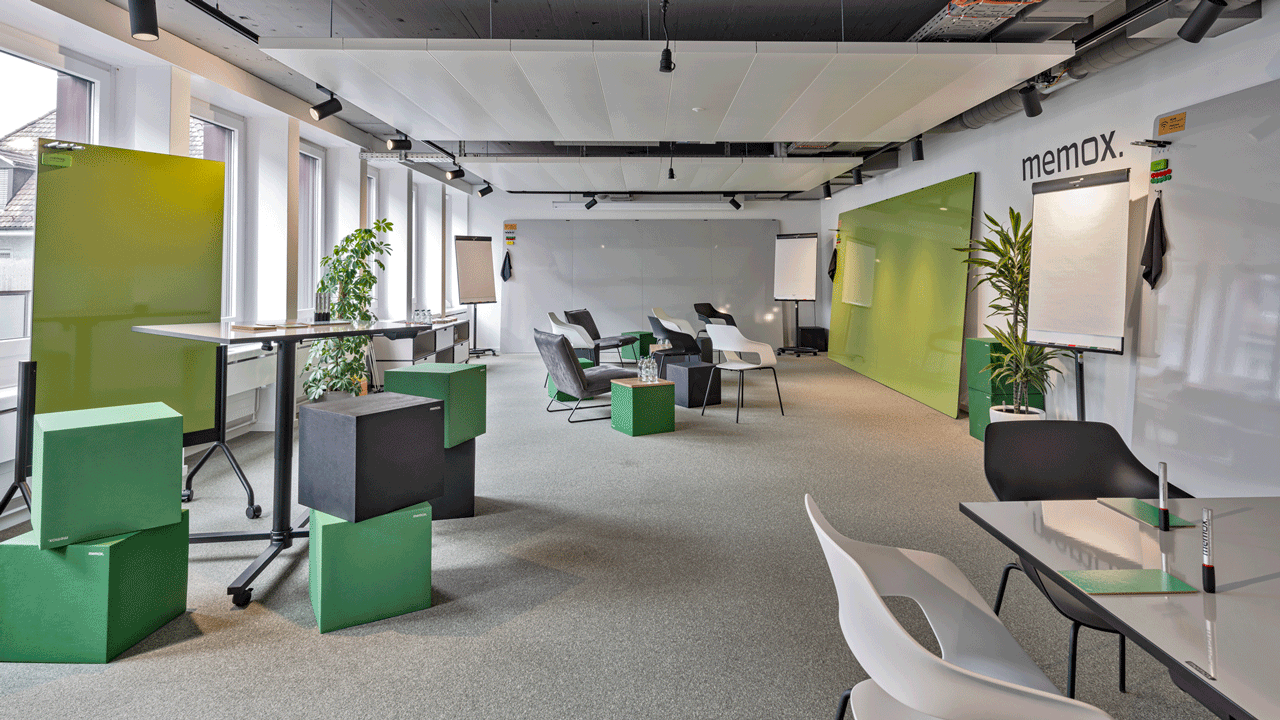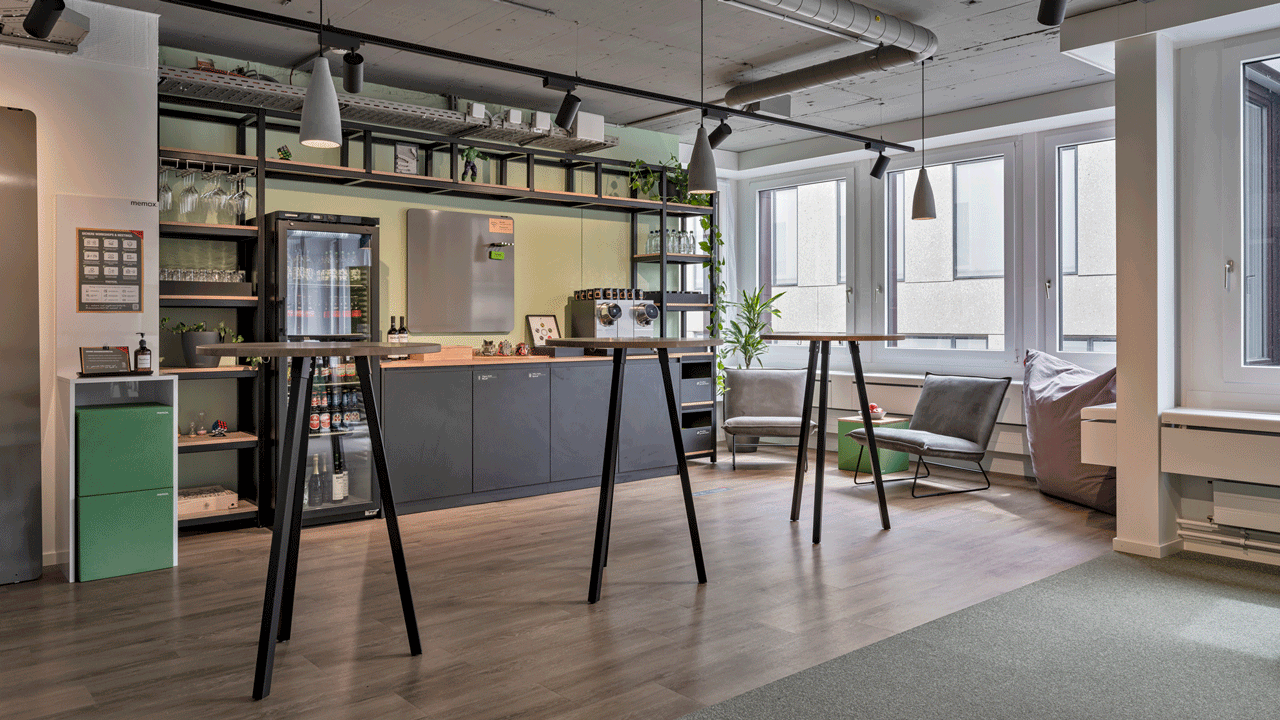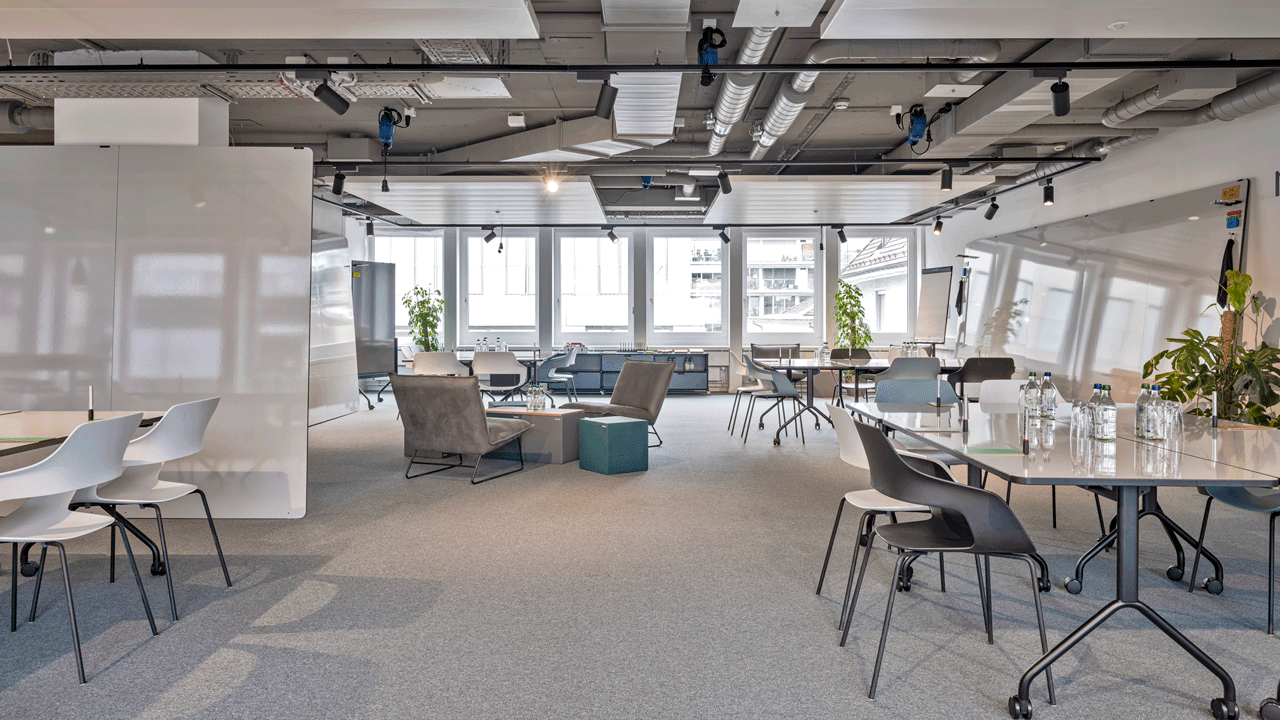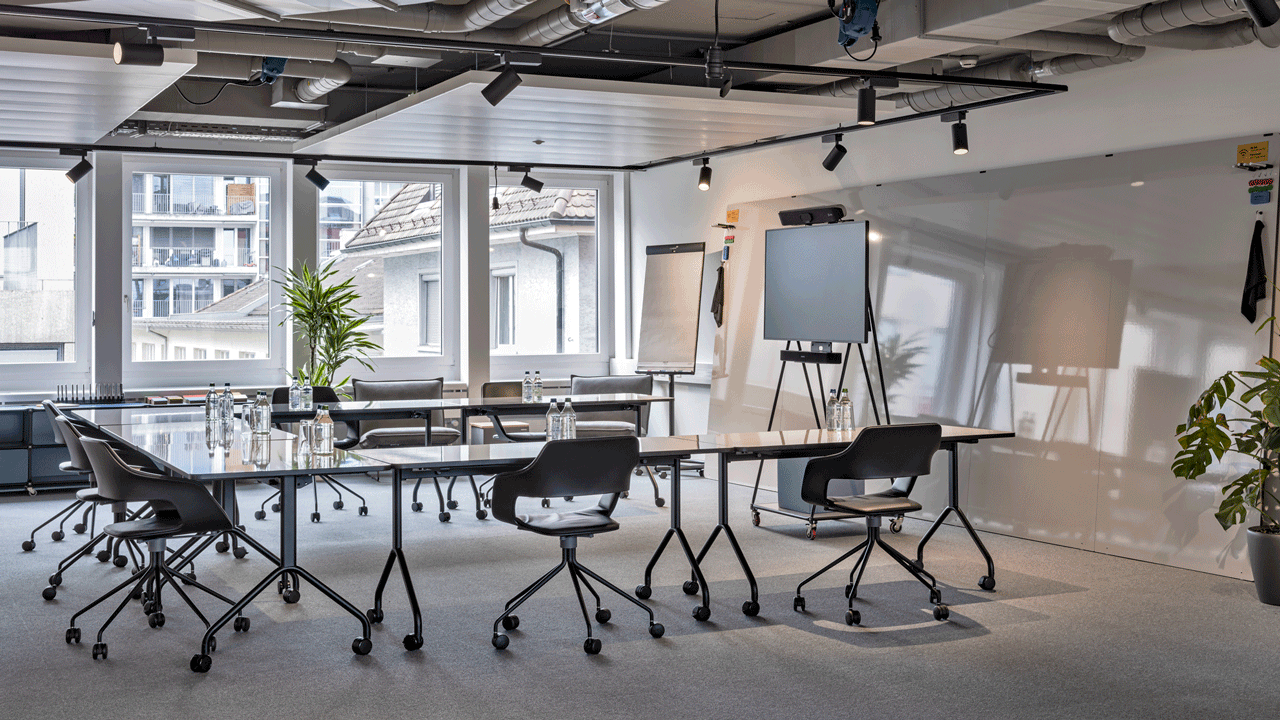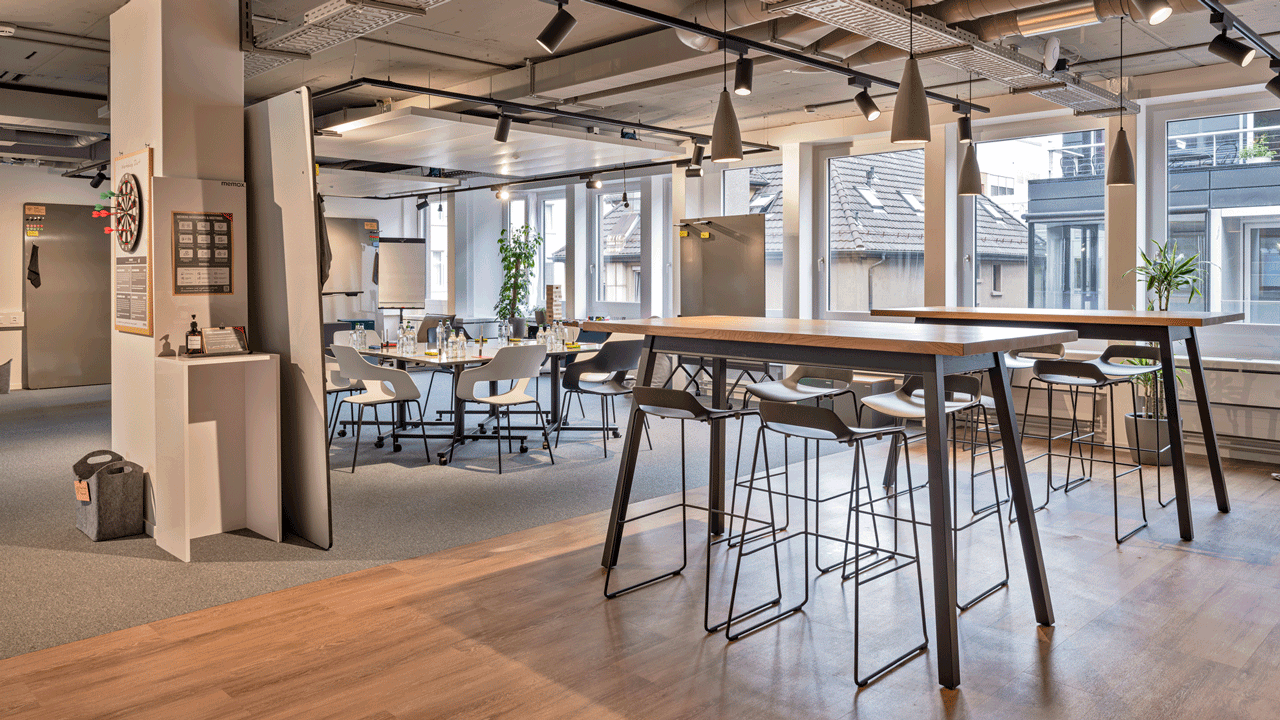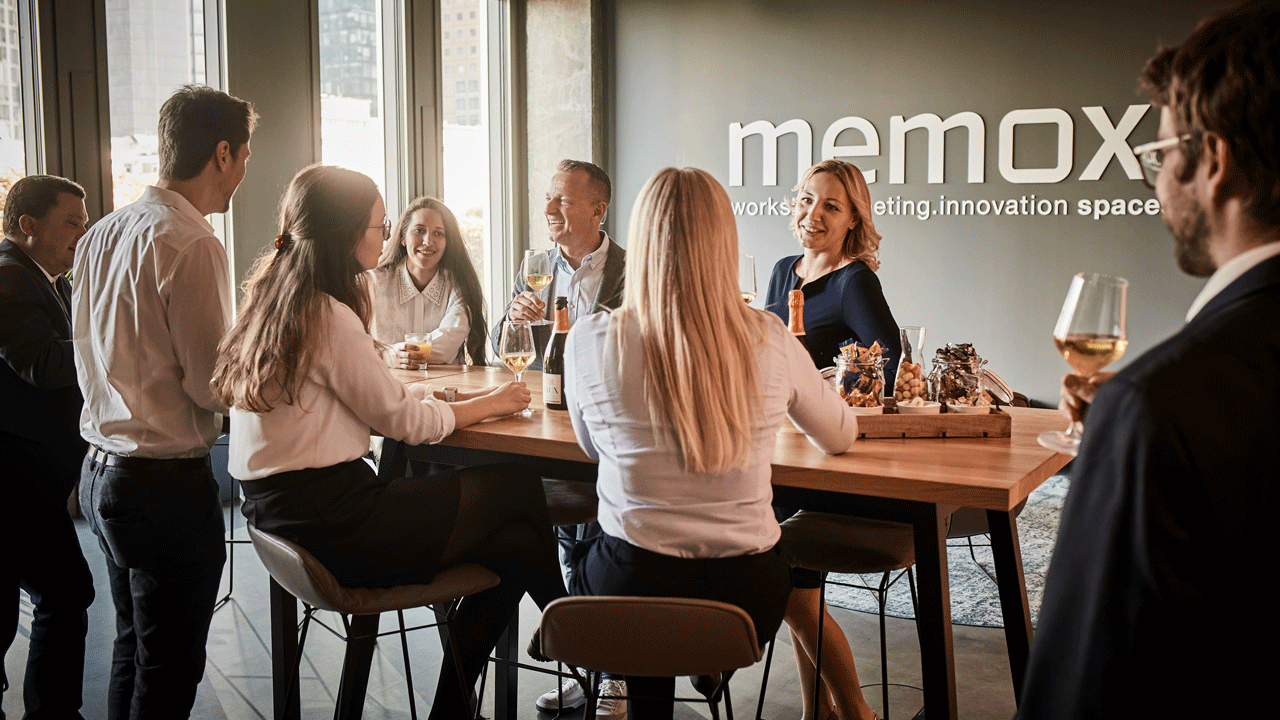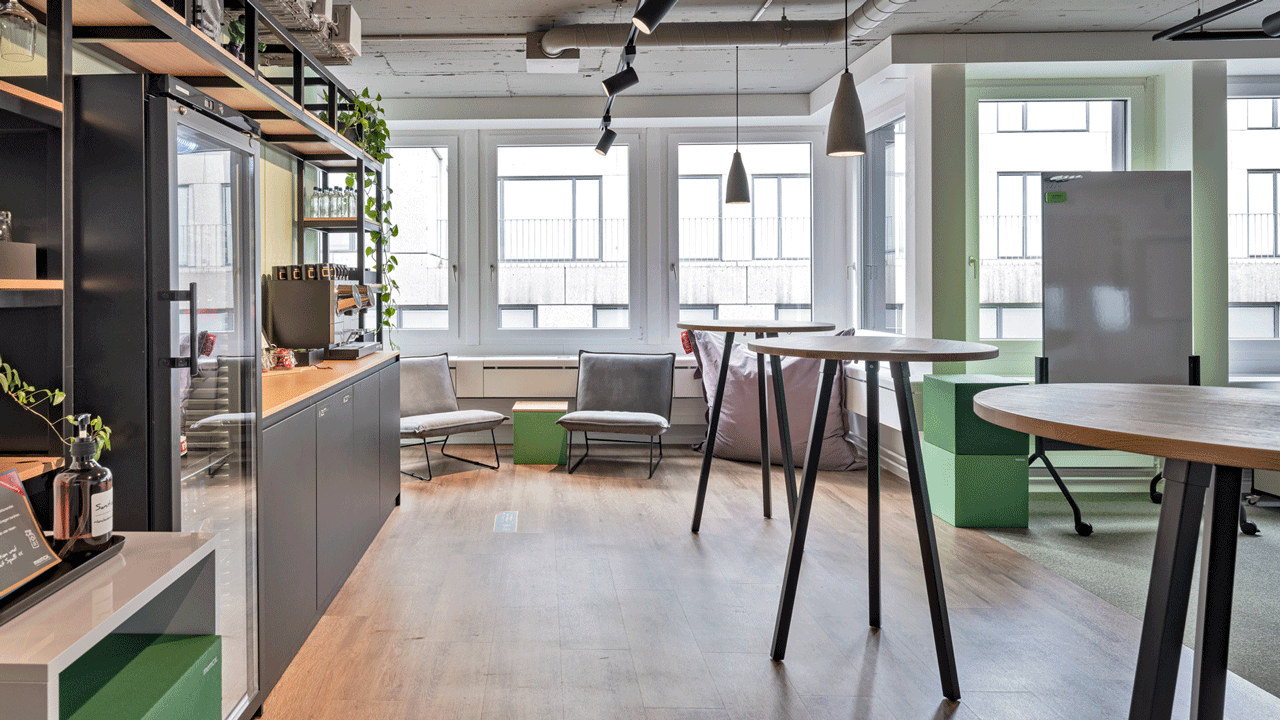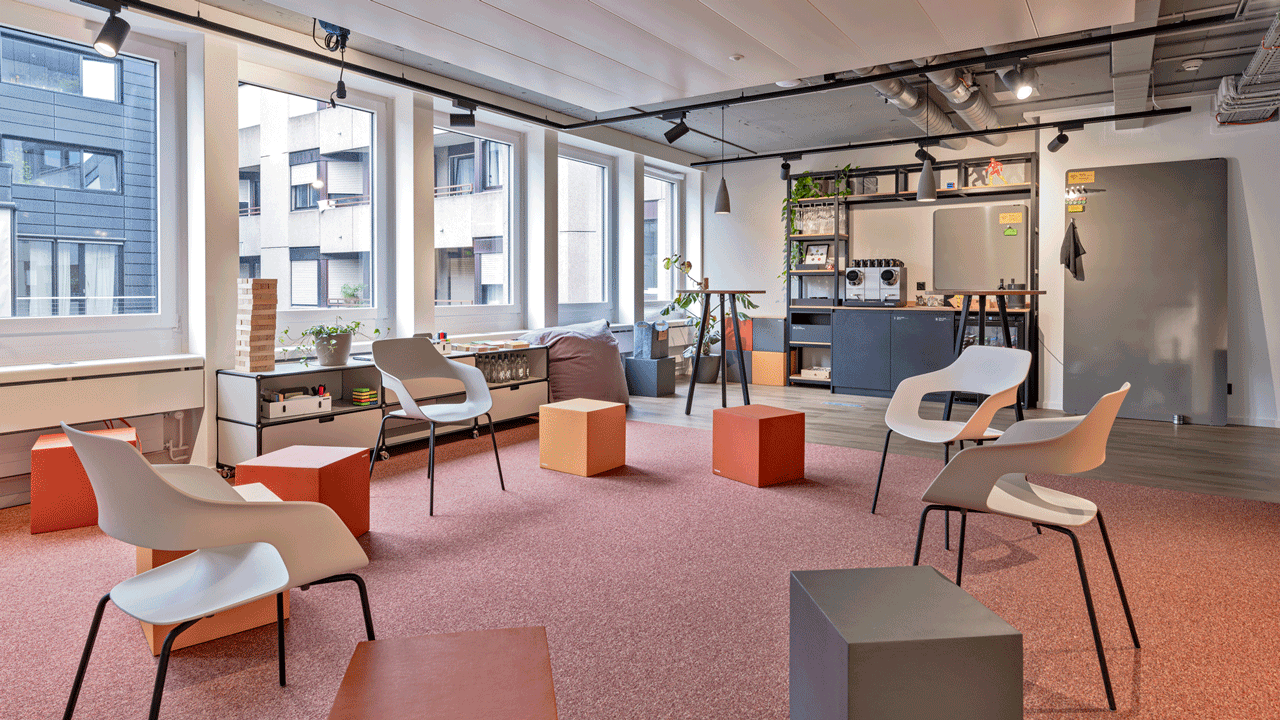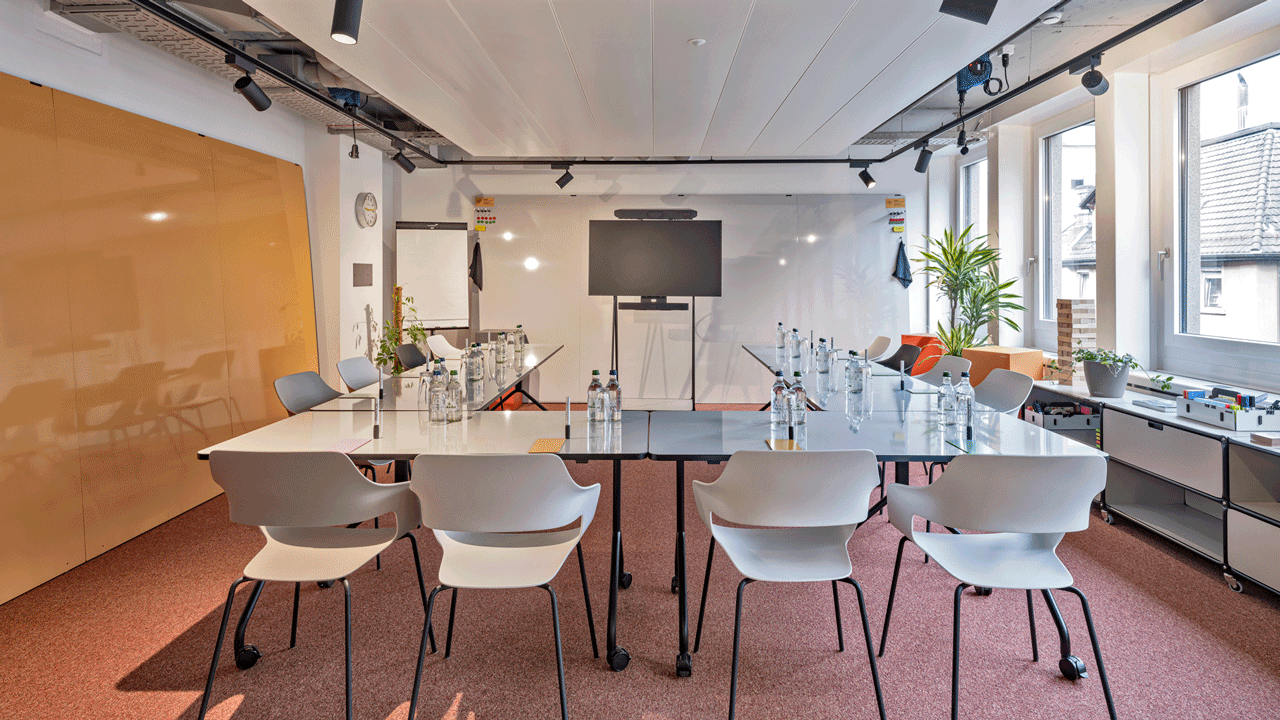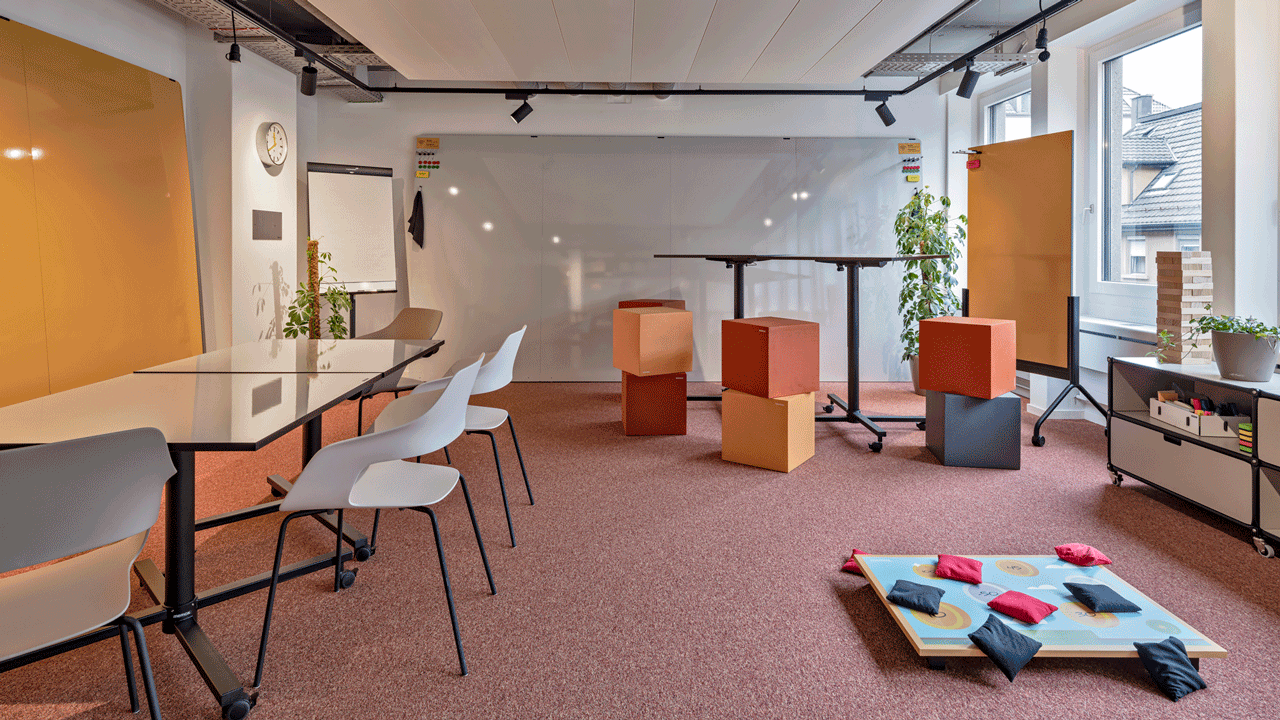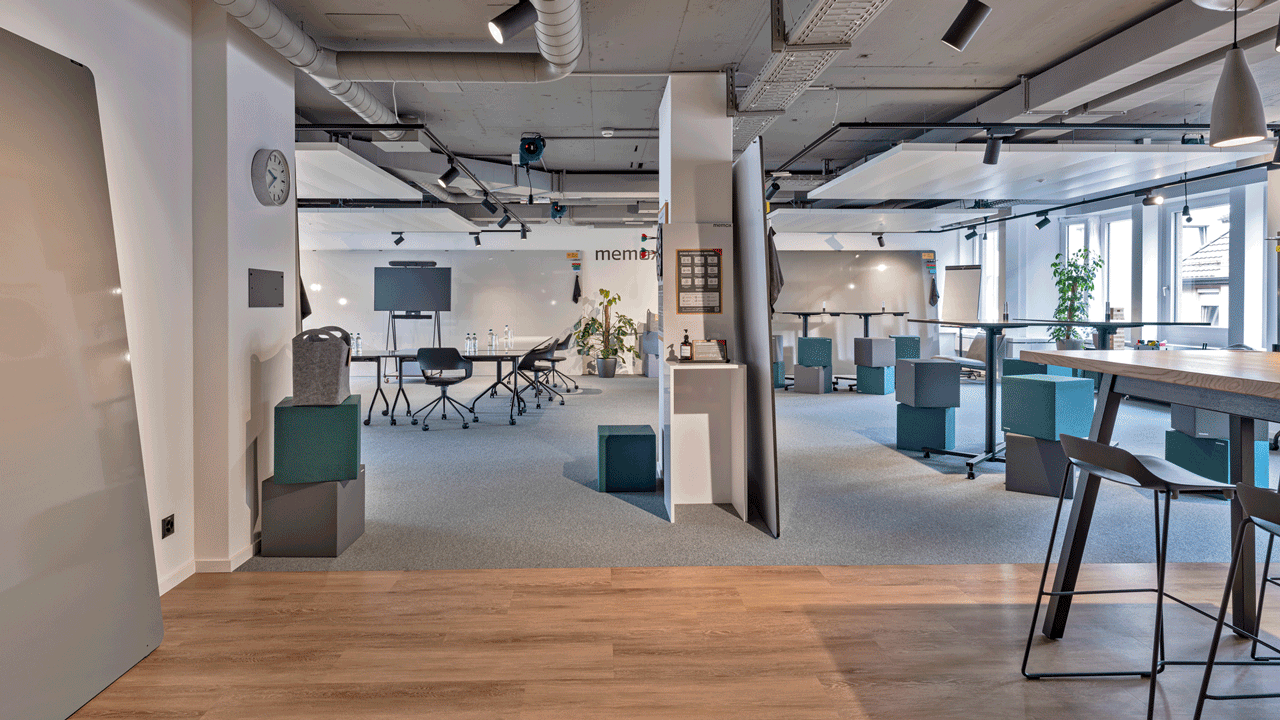 Welcome to Zurich! Located directly at the main station in Zurich, our venue is excellently connected to the public transport network and thus optimally accessible by bus, tram and train. The historic Old Town with its traditional restaurants and vibrant bars is only a few minutes walk away. Our team will welcome you with Swiss hospitality and make sure that you experience unforgettable moments in Zurich.
   The most important for you summarized
   Equipped with everything you need
Our unique spaces at Europaallee
Venue floor plan
One venue, three different spaces from 50-170m². Our experienced team in Zurich will develop an individual space layout for your event based on your requirements and wishes. This service is always included in every booking at memox.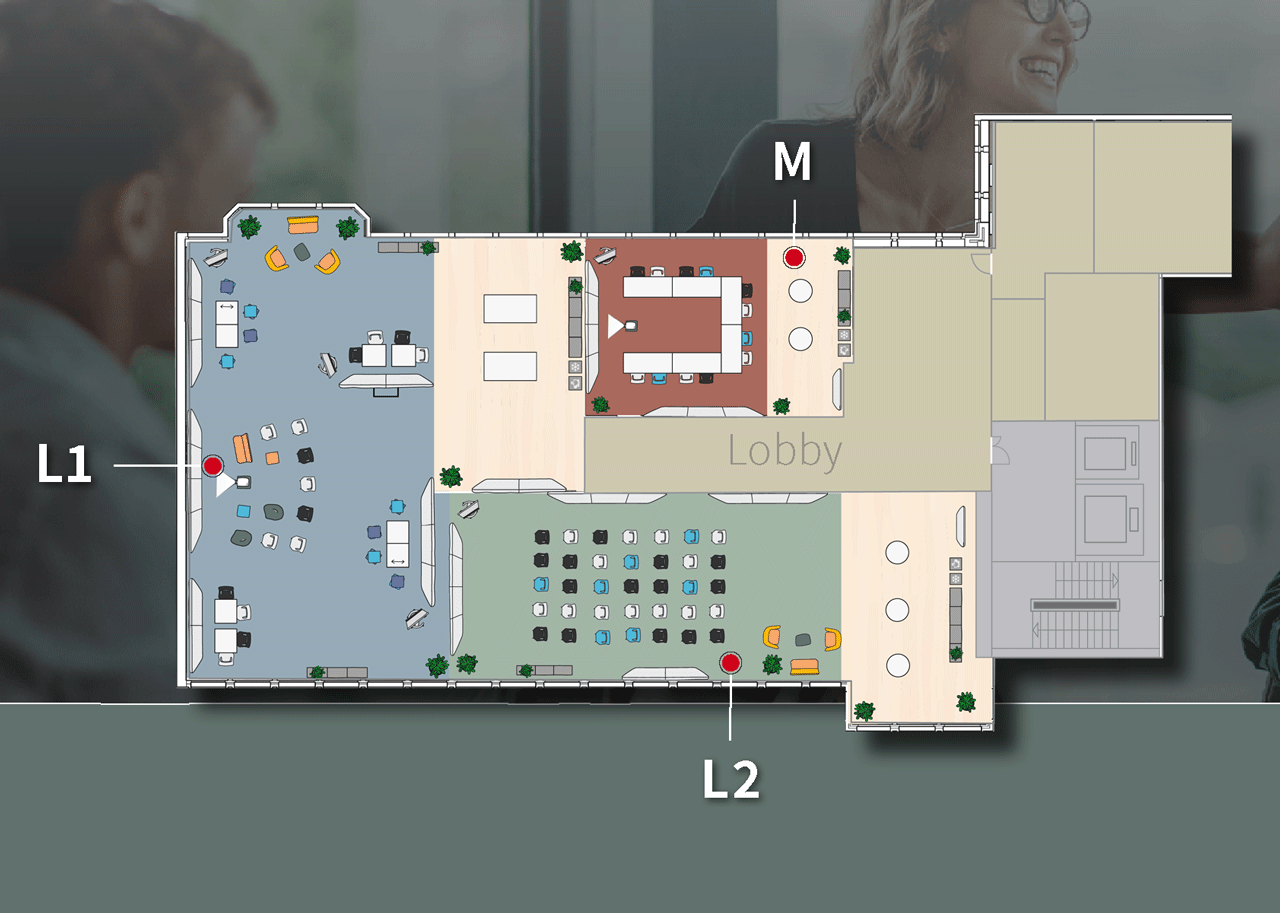 Any questions about our memox venue Zurich Europaallee?
Our experienced team will be happy to help you and show you all our possibilities in Europaallee, so that you can fully concentrate on the success of your event.
Phone: +41 44 545 26 47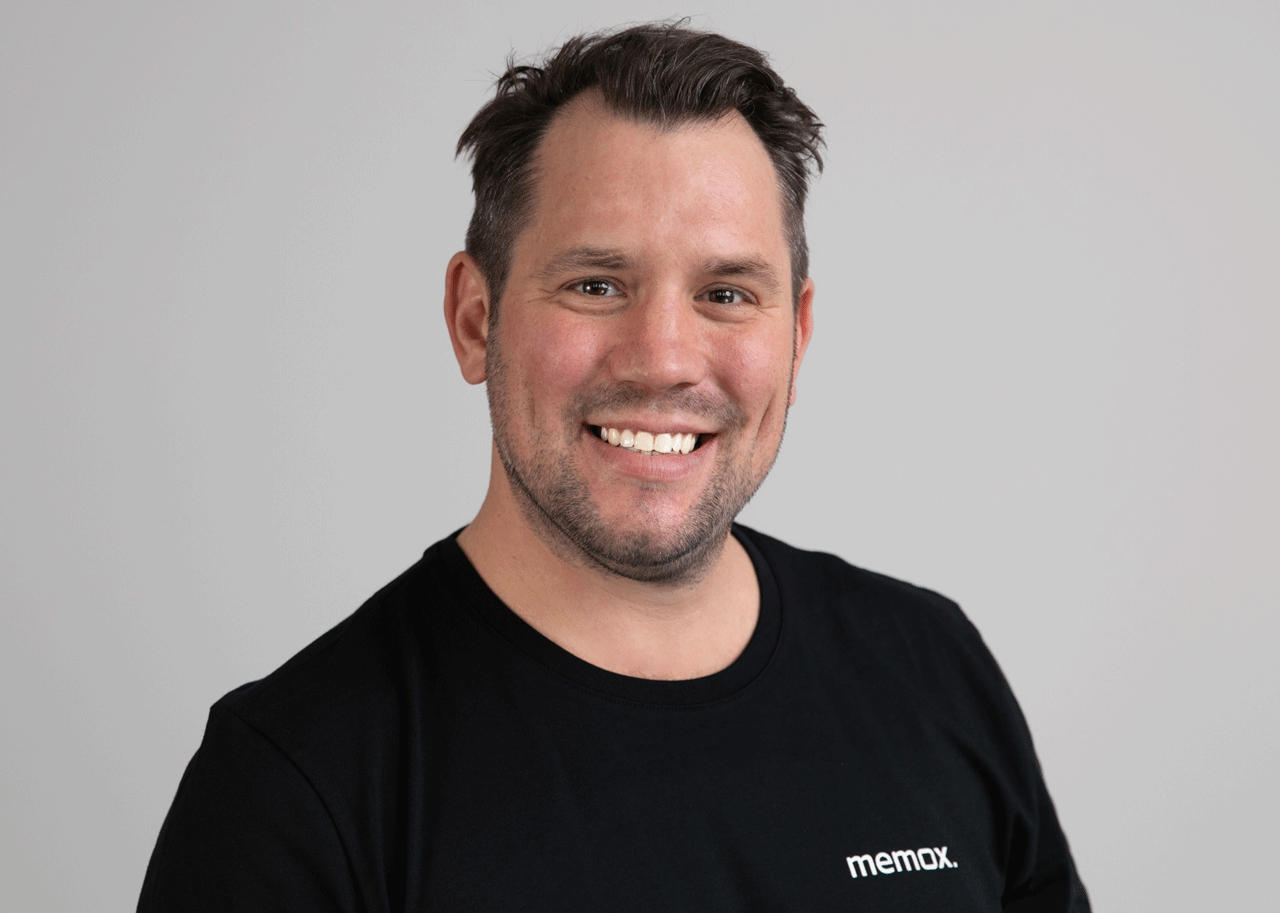 Award-winning venue
Our memox venue has received the Location Award® five times in a row as one of the most beautiful and best venues. Plan your next meetings & events at memox and feel the difference.

Discover our other unique venues
Zurich YOND
High ceilings and plenty of daylight. An incomparable spatial experience with industrial flair brings creativity to bubble and provides a super atmosphere for the guests on site.
Basel Main Station
Located directly at the Basel SBB train station, the architecture of the Peter Merian Haus is impressive. Our venue is easily accessible by public transport and the A2/3 freeway junction is also in the immediate vicinity.
Basel City Bankverein
Located in the city center and only a few meters from the Rhine, a charming atmosphere awaits you in our spaces. Due to the location at the Basel Bankverein, the main station and the old town can be reached quickly.
Frankfurt Taunusanlage
A view of the skyline and the city park that is unique in Frankfurt. Located in the middle of the banking district, our venue is perfectly accessible by public transport and surrounded by countless restaurants, bars and hotels.
Eschborn
Industrial meets coziness - be inspired by our huge spaces! In addition to excellent connections to the highway network, our venue in Eschborn offers many parking spaces in the direct vicinity.